MONTALBANO TOUR - East Sicily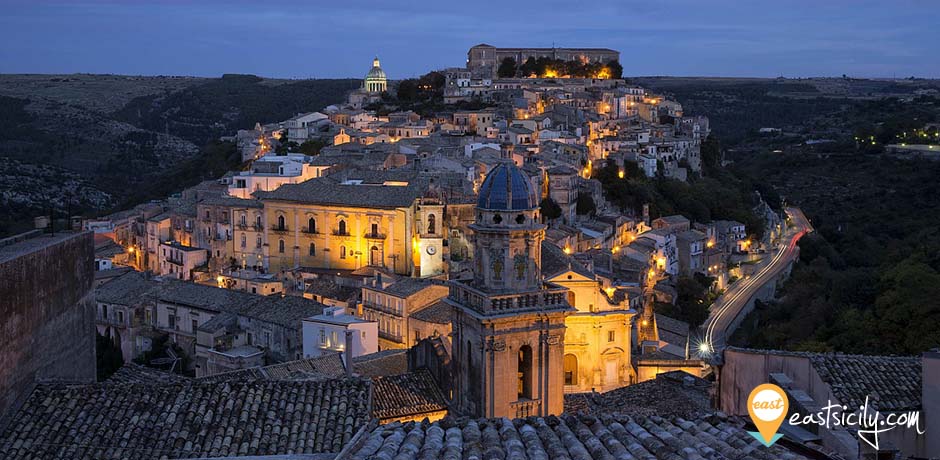 ON DETECTIVE MONTALBANO'S TRAILS

This tour will make you live a true cinematic experience, on detective Montalbano's trails. You will visit the places of the famous fiction inspired by Camilleri and you'll enjoy Sicilian tastes, lifestyles and traditions.
• Pick up at the place and time previously agreed with customers.
• The first stop of the tour is Punta Secca, the village of Marinella in the fiction. Baptized by the Arabs "Ain Keseb", here the beautiful blue sea with the Saracen tower creates a unique setting where the colours have a Mediterranean flavour and the sandy beach exudes visions so full of emotions to feel part of this paradise. Today the village is one of the prettiest in the typical Mediterranean coast, very famous for the beautiful home of Inspector Montalbano.
• Do you remember the lavish and heavily residence of the boss Balducci Sinagra? It is the Castle of Donnafugata, situated just a few kilometers from Ragusa. The documented origins of Donnafugata Castle date back to 1648. It occupies an area of 2500 metres and surrounded by eight acres of parkland enriched by a magical labyrinth. It contains 122 rooms, even if you can only visit those of the main floor (about 28). The eclecticism of the styles that characterizes the façade of the castle is also reflected in the interior and furniture which mostly date from the mid '800 and '900.
• In the same area you can visit, with the permission of the owners, the striking Cave Trabacche, recently made accessible. This is the place where Montalbano finds the bodies of the two lovers in the episode "The terracotta dog". It is actually an ancient early Christian catacomb.
• From this beautiful town rich in history you'll move to Ragusa Ibla, the Vigata of the film, an old town known for its precious buildings and monuments. The visit to Ibla begins from the portal of the ancient Church of St. George in late Gothic style; then a walk to the beautiful Hyblean Gardens in which you'll find the Capuchin Church, the Church of St. James and the Church of St. Vincent Ferreri. You'll admire the Church of St. Joseph, Palazzo Donnafugata, The Conversation Club in Neoclassical style, the Cathedral of St. George, the Gagliardi's masterpiece; finally a great building, Palazzo La Rocca. From the police station in Vigata you'll move to the police headquarters in Montelusa, which is actually the Palazzo Iacono in Scicli.
• The visit to Scicli consists of a walk through the old town where you can admire the Cathedral of St. Ignatius, the Church of St. Bartholomew, Palazzo Benevento. If you walk down Via Mormino Penna, (surrounded by three churches, St. John, St. Michael and St. Teresa), you'll suddenly be in the heart of the Baroque Scicli that belongs to the UNESCO list.
Tickets: request a quote at info@eastsicily.com