MODICA, A CITY TO TASTE - East Sicily
Home
MODICA, A CITY TO TASTE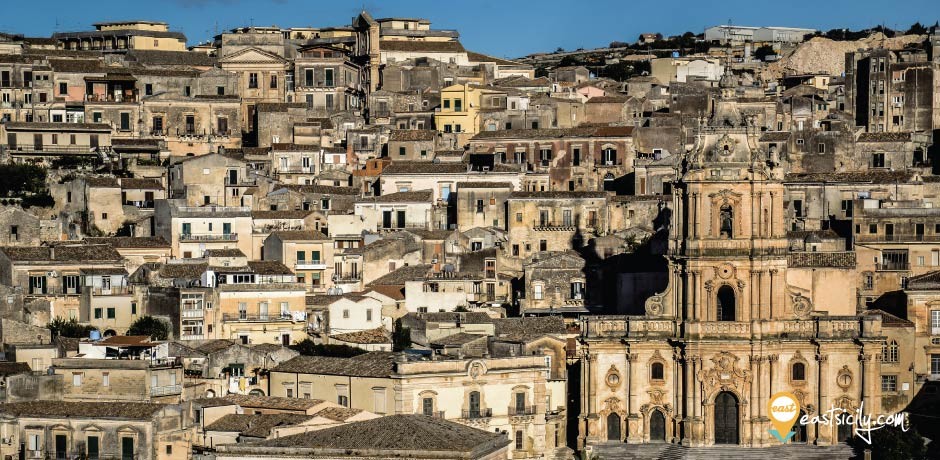 MODICA, A CITY TO TASTE: ART, CHOCOLATE AND SCACCE

For centuries one of the most important centres in Sicily, home of the County, Modica is a land where architecture, art and culture found a suitable ground to co-exist. This tour will make you discover places and traditions of a great city. You'll taste food and desserts that well express the aristocratic soul of this enchanting city.
• Pick up at the place and time agreed with customers.
• Departure to Modica, once the County, known as "the city of a hundred churches" and a UNESCO World Heritage Site.
• The classic route begins from the Cathedral of St. George, a temple of rare beauty overlooking the entire city of Modica, one of the few churches with five naves in Sicily, one of the most interesting works of Sicilian architecture, preceded by a monumental staircase of 250 steps. The façade with the tower is very famous and makes San Giorgio almost the emblematic image of the Baroque of the island. The Cathedral is dedicated to the patron of the upper town.
• During your walk, you admire the ancient Castle of the Counts, fortified by the Byzantines and later embellished by the Normans. You'll arrive in the birthplace of the Nobel Prize Salvatore Quasimodo. Then you'll visit the Cathedral of St. Peter, the Saint patron of the lower part of the city, introduced by an elegant staircase embellished on the sides by 12 statues of the apostles. Next to the church of St. Peter and of the stairs leading to the Castle, an anonymous entrance gives access to a real gem of rock architecture: the small church of St. Nicolò Inferiore, discovered by chance in 1987. The church is the most important proof of rock architecture in Modica also for its frescoes including a Christ Pantocrator enclosed in a classic Byzantine almond (admission € 3.00, € 1.50 over 65). Finally, coming from Via Grimaldi, inside the Church of St. Maria di Bethlem you will admire the monumental and permanent crib made in Ceramic from Caltagirone dating back to 1883.
• The tour is made sweeter by the tasting of the famous chocolate of Modica and 'mpanatigghie, typical biscuits that you can only find in this enchanted land. Finally, you can taste scacce, delicious salty Sicilian food, traditionally made, in a typical street bar.
Tickets: request a quote at info@eastsicily.com