SYRACUSE, OLD CHARM - East Sicily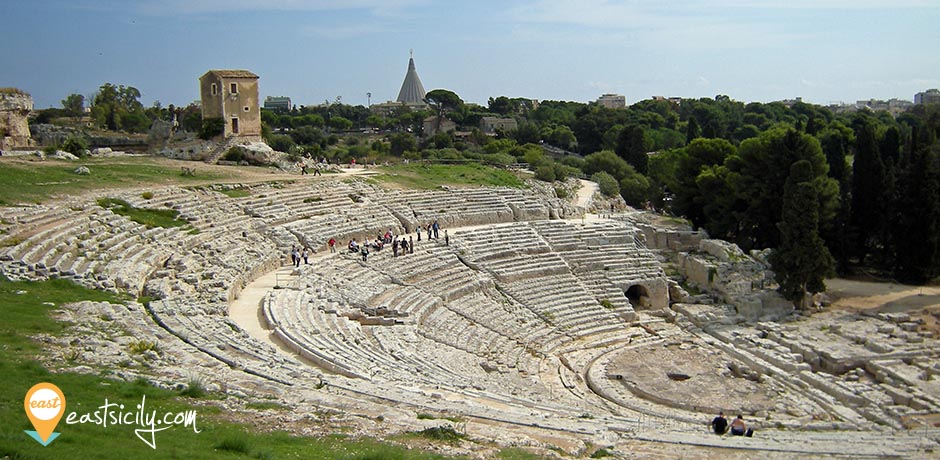 SYRACUSE, BREATHE THE ANCIENT GREECE

Syracuse, capital of Magna Grecia, is one of the most important and powerful cities in the Mediterranean. The city is in a splendid position in the Eastern part of the Sicilian coast, which stretches out over the sea with the island of Ortygia, where the major testimonies of its glorious past are to be found.
• Pick up at the place and time previously agreed with customers.
• Visit to the monumental park of the Neapolis, where the most interesting edifices of Graeco – Roman Syracuse are to be seen. Here stands the Roman amphitheatre, a majestic construction dating from the lst C. BC (or, according to others, the 3rd-4th c. AD). Next to this is the Altar of Hieron, a great altar built by Hieron II for the public celebration of animal sacrifices. Opposite the Altar are the Greek Theatre and the "latomìe". The Theatre, one of the most splendid of its kind, played an extremely important role in the city's cultural life. The Theatre is still used: every year a cycle of plays is performed before large audiences attracted by the considerable cultural interest, as well as by the evocative natural scenery and the particular atmosphere. Near the theatre are the "latomie", the most celebrated latomìa is the "Orecchio di Dionisio" (Ear of Dionysius), with its pointed vaulted roof. It was given this name by Caravaggio, who visited it in 1586 and created the legend that the tyrant Dionysius used it to eavesdrop on the whisperings of his prisoners, by exploiting the particular acoustics of the cave.
• Visit to Ortygia, the nucleus of the ancient city. Crossing the bridge joining Ortygia to the mainland, you will come to the remains of the Temple dedicated to Apollo, as shown by an inscription discovered on a step. The extraordinary charming alleys lead to the discovery of the Duomo, transformed by Athena temple in a Christian building in the seventh century. Then, you can proceed to the celebrated Fountain of Arethusa, planted with papyrus. Legend has it that the nymph Arethusa was transformed by Artemis into a river in order to escape the passion of Alpheus. From the Fountain of Arethusa, you will go along the promenade by the sea, up Via del Collegio, and reach the Chiesa del CoIIegio dei Gesuiti, a rich and majestic building in pure Baroque architectural style. On the extreme point of the Ortygia peninsula stands Maniace Castle, a splendid example of architecture of the days of Frederick II. The strong and massive building is absolutely square in plan and has round towers at the four corners. It has a splendid pointed-arch portal decorated with marbles of various colours.
Duration: Half day
Tickets: Adult € 40 – 4/12 years € 25